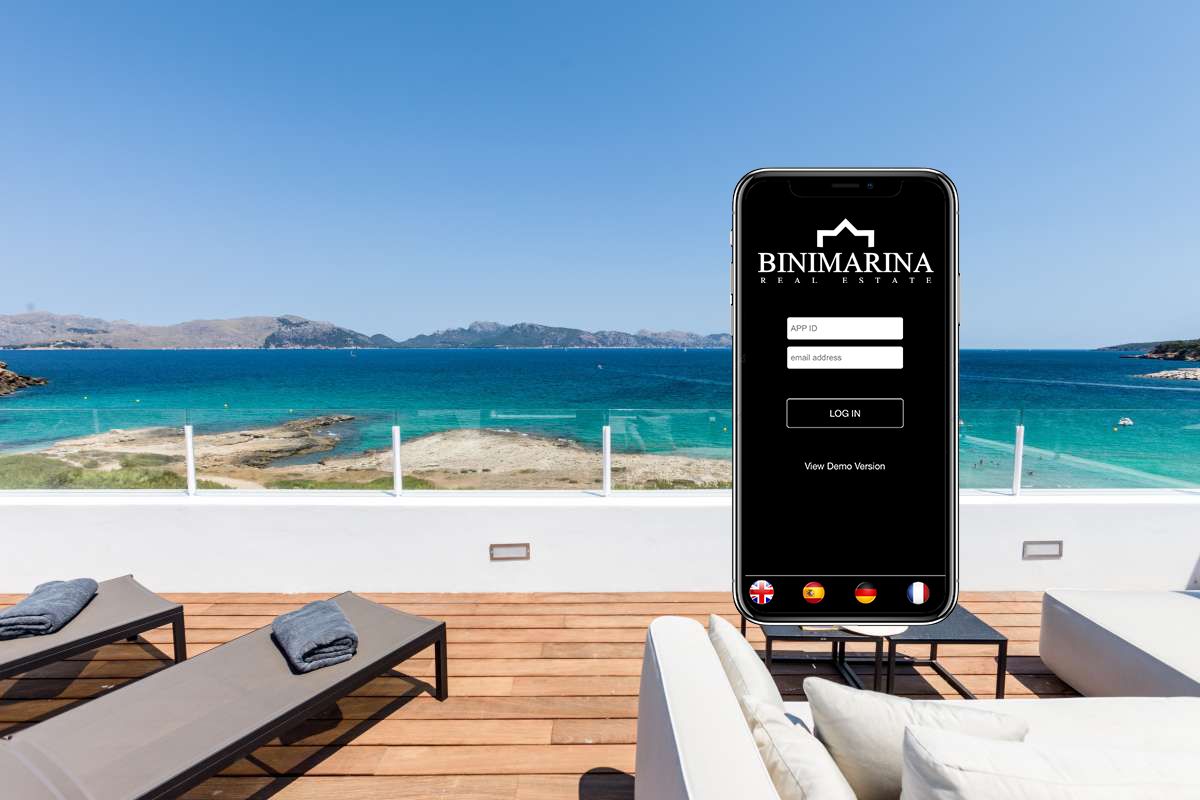 Binimarina APP
Download the Binimarina APP
1. Enter the ID provided by your agency.
2. Enter your surname or email address.
3. Click LOG-IN.
4. Do not close the APP until all photos have been downloaded.
>>> DOWNLOAD for iPhone >>> DOWNLOAD for Android
Improve your holiday experience.
You will find instructions about the property as well as information about the surrounding area.
It gives you the flexibility to have the information available anywhere and anytime without internet connection.
This is a list of things you can find on the APP:
Emergency data: hospitals
24/7 customer service contact information
House information
My booking
What to do?
Recommended restaurants
Transportation
Sales
Calle Soledad 4, 3º
07001 Palma de Mallorca

Buyers & Owners:

Monday to Sunday
10:00 - 20:00


Rentals
Calle Soledad 4, 3º
07001 Palma de Mallorca

Reservations & Enquiries:

Monday to Sunday
24 hours